What are Instagram Ads:
Instagram currently has more than one billion active monthly users. These Ads are a way for brands to advertise online and show off their creative side with images, videos, and other visual content.
Launching an Instagram ad campaign is easy if we already have a Facebook profile. Instagram ads are managed via Instagram ads Manager or Facebook Power Editor.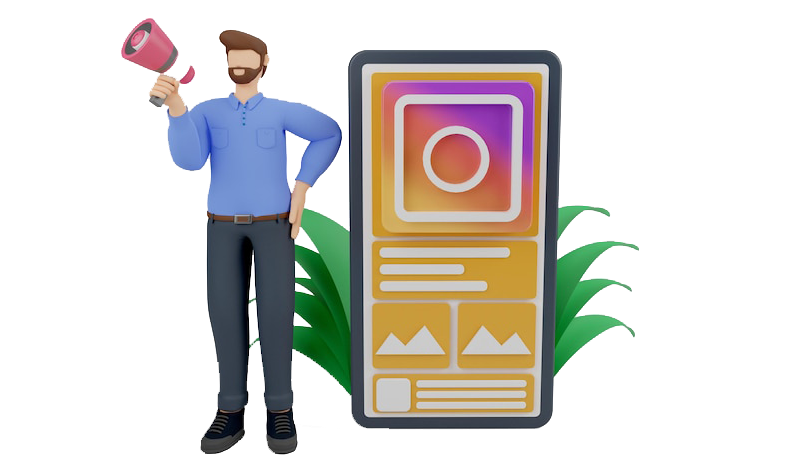 Let's Start a New Project Together
Why Instagram Ads?
Instagram Ads gives you an opportunity to create well-rounded campaigns for users at all stages of the funnel, more effectively building brand awareness and driving conversions at the same time. For sure you know about the 600+M (yes, million) of monthly active Instagram users, and the 400+M of daily active users. Does this sound like a good reason for your business to be on Instagram? Moreover:
Instagram Ads is fully integrated with Facebook Ads:
You get the benefits of Facebook's superior campaign customization options, diverse formatting, and assorted targeting capabilities combined with Instagram's high engagement.
Instagram users are interested and ready to engage with brands:
According to the recent study, 58x more likely to engage with branded content on Instagram than on Facebook, and 120x more likely to engage on Instagram than Twitter.
Instagram users are not just more willing to engage:
Instagram Ads is 2.8x higher than ad recall from all other social networks. Not only are they more likely to click or like the ad, but they're also more likely to remember it.
Some of our Clients Worldwide
From Start-ups to Large Businesses, Our Clients are Succeeding Online