Landing/Sales Page Design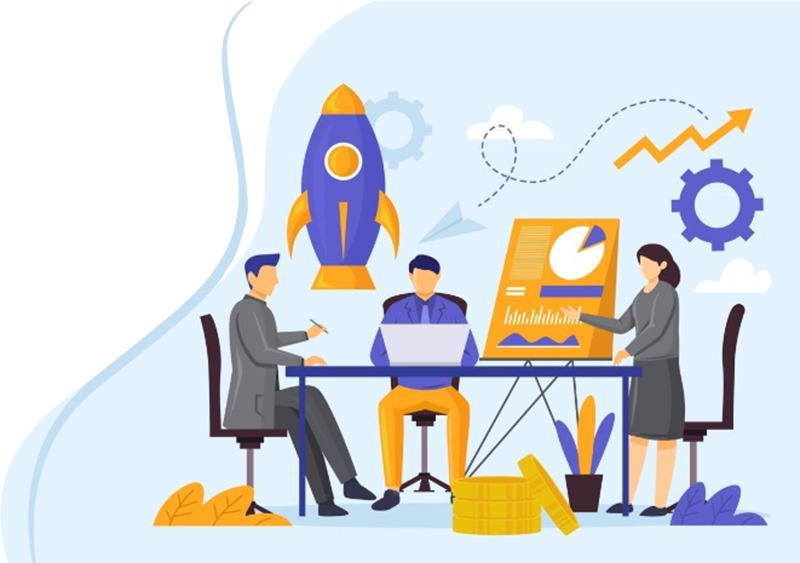 What is a Landing/Sales Page?
Landing page is a separate page that our team creates for advertising purposes which aims at increasing conversions. When a user comes to your page from a specific keyword this landing page will only deal with the content related to that keyword.
Sales page is a standalone page created when the main goal is to sell your product. A sales page is both informative, explaining a company's products and services to website visitors who may not be familiar with them, and persuasive, encouraging them to make a purchase.
Benefits of Landing/Sales Page:
The page that increases conversion for your businesses
The landing/Sales page also helps to improve brand awareness
These pages only contain targeted messaging
You can keep switching the pages if one doesn't achieve goals
Providing an initial connection between your site and collection
Let's Start a New Project Together
Why Landing/Sales Page?
Landing pages allow marketers to direct their leads to conversion by strategically positioning call-to-action elements such as links, forms, buttons, and other website elements. A landing page is frequently one of the first original points of contact between the user and the brand so marketers tend to optimize this page in order to amplify the chances for conversion.
Landing pages have a single purpose, a single message, and a single call to action.
There are few more points explaining why do you need a landing/sales page
You need a landing/sales page to present a specific product or service:
Suppose you have a website. What information does it present? Chances are, it's structured in a standard way and consists of the same set of sections: about us, benefits, catalog or portfolio, reviews or testimonials, blog, news, and promotions. In order to avoid losing an interested visitor, you need to make them land on a targeted page. People will care about you only if you prove that you truly care about them. The structure, copy, and design you use for your landing page can show that. That is why a landing/sales page is often created for a specific product or service.
You need a landing/sales page to collect user contact information:
Another reason to create a landing page is to capture users' contact details. At some point, you may find yourself in a position where the existing contact database has not that many people left to reach out to. Sooner or later, this happens to almost every business. Therefore, one shouldn't underestimate the risk. The good news is that with a landing page, this is not even a problem.
You need a landing/sales page for the target audience segmentation:
Chances are you want to be certain that a user that visits one of your landing pages does land on the right targeted page, the one that will speak to this particular user and allow connecting instantly. The target audience segmentation will help you achieve that.
Some of our Clients Worldwide
From Start-ups to Large Businesses, Our Clients are Succeeding Online